Current date/time is Mon 19 Aug - 4:33
- Informations -
THE FORUM IS CLOSED; THANKS FOR ALL THE FUN OFFERED ALL THIS TIME!
Rules | World informations | Characters list | Character application | Q&A| RP Guides | Advertising
Welcome to our town, where the only peaceful day of the week is Sunday!
Controlled by different mafias, the town lives in fear of the various feuds taking place during the week; however, thanks to the Sunday compromise, once a week all the citizens may enjoy a peaceful and nice town.
Nobody quite knows how it became this way; The ruling classes, despite being apparently immortal, cannot quite remember how they came to be in power, nor why they don't seem to age like everyone else. The tower in the center of town may hold answers, but nobody knows how to get on the top. It is said the King of the world lives there, and will grant the wish of anyone who gets there.
In a town almost constantly at war, where fairytales took an odd turn toward ruling crime families, what will you end up doing?
Ozmafia based roleplay |Romance/Adventure | No wordcounts | OC and Canon Characters |
- Staff -

- Affiliates -

- News -

23/11/2016 Went back to the usual style, cleaned up the forum of inactive members! Enjoy your rping guys :)

27/08/2016 Cleaned up the forum a little, Old unused accounts were deleted and the Verne Family is officially a part of our Lore now!

09/08/2016Modified the rules, added a few forums and closed the Meteor Shower Gathering event!

01/08/2016Added a rule and changed the theme! Have a pleasant summer everyone!

27/07/2016 The rules were edited, check them out! The OOC sections are also better organised now.

22/07/2016 Axel was made a moderator; The Carroll mafia is now part of the lore, and we added awards!

10/07/2016 A new Event will start on the 20th of July, be sure to check it out! I also reorganised a few subforums, and sent out a survey for members to fill to improve the forum.

08/06/2016 Added six custom emoticons, more to come fairly soon!

05/06/2016 added a point system to keep track of the IC posts, WIP posts are now saved in case you accidentally close the window.
Administration/OOC

Topics
Posts

Last Posts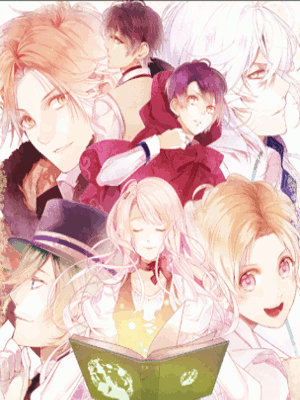 In total there is 1 user online :: 0 Registered, 0 Hidden and 1 Guest
Most users ever online was 20 on Wed 22 Jun - 2:26

Registered Users: None


No users have a birthday today
No users are having a birthday in the upcoming 7 days

Legend : [ Verne Family ][ Oz mafia ][ Grimm mafia ][ Adheleid mafia ][ Anderson mafia ][ Boots mafia ][ Oscar Wilde Street ][ Wolf Gang ][ Neutrals ][ Carroll Mafia ]
Our users have posted a total of 1385 messages
We have 20 registered users
The newest registered user is Vane
New posts
No new posts
Forum is locked